Western Legends
Kanab's Western Legends Heritage & Music Festival
Join us August 14 & 15, 2020 for Kanab's Western Legends Heritage & Music Festival, as we remember and celebrate our western heritage of old tough and true cowboys, movie history and the stars that come with, as well as music old and new that keep our western hearts alive.
As the phased re-opening of the state's economy progresses, our staff is diligently working on modifications to safely move forward with this event. Specific details of safety and precautionary measures and any other new changes, will be provided as we move forward in the planning process.
We will make necessary enhanced adjustments in order to minimize the health impacts of COVID-19. According to the Center for Disease Control and Prevention, there is a risk of exposure to the virus when in a public setting. By visiting this event, guests voluntarily assume all risks related to exposure to COVID-19.
Previously, Western Legends Roundup has been an event that generations have attended and loved for the last 20 years. Throughout Western Legends Roundup's 20 years there has been a celebration and remembrance of the movies and stars that were a pivotal part of creating "Little Hollywood" in our scenic Southern Utah community.
As the years go on, many film producers sought out Kanab and surrounding Kane County as the perfect backdrop for their productions, using local cowboys and cowgirls for their heritage and talents. Even as you drive through our scenic highways and byways, or even an occasional back road, you can still see the remnants of days gone by.
The new and improved event will include a two-day battle of country and western bands called, "Country Battle USA." There will be 8 bands allowed to compete, and $15,000 in prize money – winner takes all. The winner will perform during a street dance finale on Saturday night.
Don't forget to join us for the wildest rodeo in all of Kane County! See tough and true cowboys continue in their western heritage with Bull Riding, Bare Back Broncs, Saddle Bronc, Barrel Racing, Jr Bulls, Peewee Steers, Mutton Busting, and Team Roping at the end of the night. Western Legends Heritage & Music Festival Rodeo will take place Friday, August 14, 2020 at the beautiful Kaneplex Arena overlooking Jackson Flat Reservoir and the glowing red cliffs of Kanab.
Kanab's Western Legends Heritage & Music Festival will bring fun for all generations that share a love for the western spirit we hold so dear to our hearts.
Your band could win 15K! Compete in Country Battle USA on August 14th and 15th, 2020 at Kanab's Western Legends Heritage and Music Festival in Southern Utah. Eight bands will play in this two-day, winner-takes-all, country western music competition. The winning band gets 15 thousand dollars, a street dance party, and bragging rights. Sign up now! Giddy-up!
Do you think you have what it takes to win $15,000 in our Country Battle USA?!?
Become a Vendor Today!
Western Legends is excited to partner with KCBS for this year's celebrations.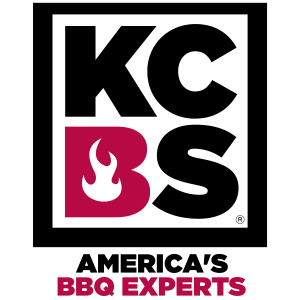 Western Legend's BBQ Cook-Off is a fully sanctioned KCBS contest. It is an outgrowth of event planning- barbecue's proudest distinction: the Kanab community. This BBQ Cook-Off is a family friendly event, a judged cooking contest, and an experience for passionate barbeque enthusiasts of all ages.  Passionate and talented grilling teams will be coming from to Kanab all over the West to compete for $10,000 in prize money! Teams must prepare entries in the following categories: chicken, ribs, pork and brisket. Certified KCBS judges will evaluate barbeque in three different criteria: taste, appearance and texture. In addition to the cash prizes, this is a "Masters Series" is a qualifying event for the participants to progress to the prestigious American Royale and the Jack Daniels World Championships.
In addition to the Masters Series, Western Legends is also putting on a "Peoples Choice" BBQ Competition for both the pros and locals. Western Legends guests and locals can purchase tickets to vote for which grillin tastes bests. There's a $1,000 purse for the winner, and proceeds from ticket sales will go to a local charity.
For more information, contact:
Marybeth Kuntz: mbkp@aol.com 314-750-3253 or visit this link for a team application.
Events to look forward to at
Kanab's Western Legends Heritage & Music Festival:
– Western Legends Rodeo (Friday Night) –
– Country Battle USA (6 Bands Competing for $15,000) –
-Headline performance by 2019 Country Battle USA winner Chris Petersen
– Breakfast & Dinner w/ Stars –
– Wagon Train Trek –
– Meet the Stars –
This years Stars that will be joining us are:
Anne Lockhart
Cheryl Rogers Barnett
Darby Hinton
Wyatt McCrea
Bobby Carradine
Neil Summers
Don Collier
Johnny Whitaker
Special Characters to join are:
Joe "Hoppy " Sullivan
Mark "Festus" Skaggs
– Movie Premieres –
– Wagon Rides –
– High Noon Longhorn Parade –
– And Much More!
Don't miss out on all the fun! Stay tuned for more info!